---
"Back in the game" here is the slogan animating the Renault Workshop on the Champs-Élysées this Thursday, December 12, 2019. Through an exclusive event, Renault F1 celebrates the arrival of Esteban Ocon in the team as the starting driver for the 2020 and 2021 season alongside Daniel Ricciardo. The arrival of the 23-year-old French man already crowned European Formula 3 champion and GP3 Series champion allows Renault to assert its desire to win a third world title as a manufacturer after a short break between 2011 and 2016.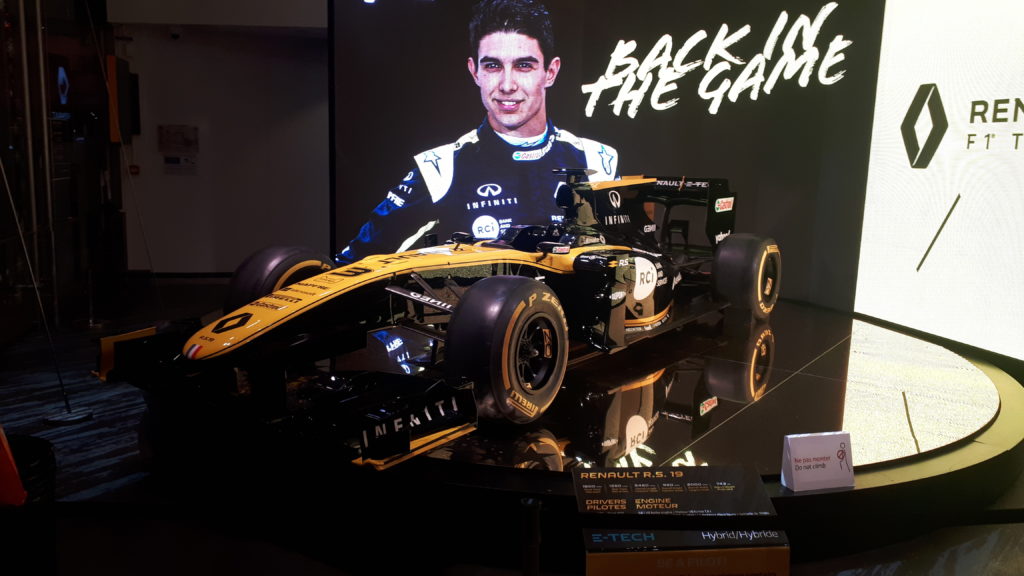 To mark this important event, Renault F1 Team organized a meeting between the fans and Esteban Ocon in its showroom on the Champs-Élysées. On the program of this private evening, simulator session with the pilot, dedications and FAQs. The relaxed and joyful atmosphere allowed us to briefly chat with him and Jérôme Stoll, president of Renault Sport.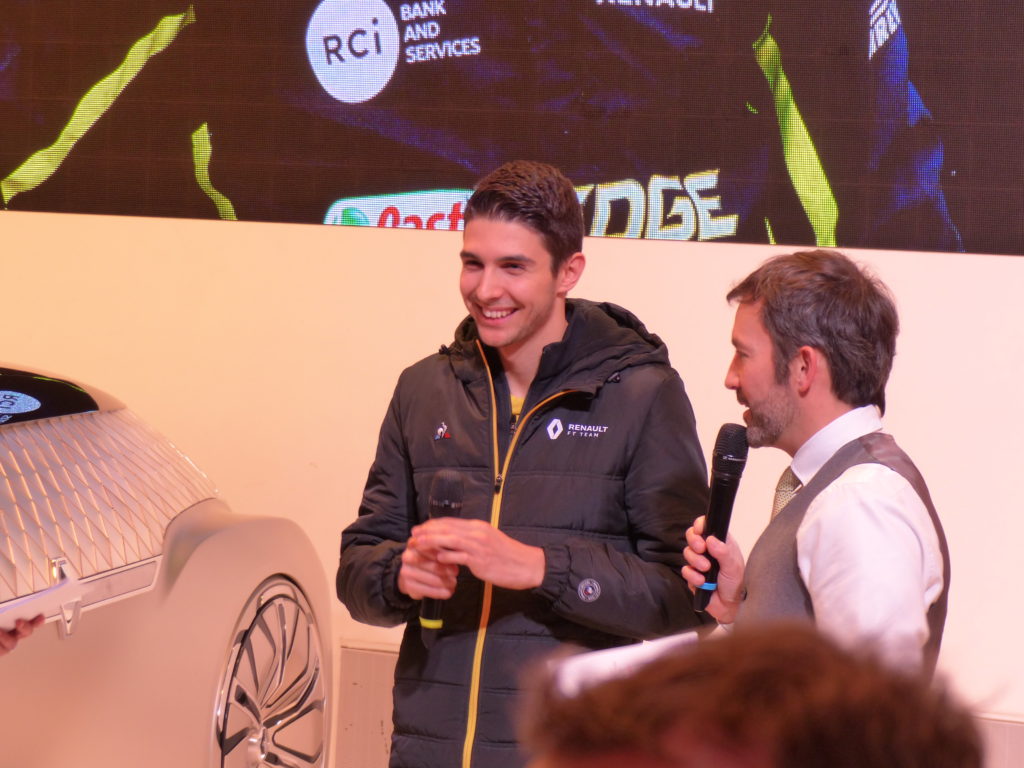 We are offered an exclusive bag containing caps and other goodies, but we are not the only ones receiving gifts. Indeed, under a black tarpaulin is hidden a very special gift intended for Esteban Ocon. When the time comes, the cover is removed, revealing a unique copy of the Megane R.S. Trophy-R in a white configuration struck with the number 31 worn in the race by the driver. This model holds the record of the Nurburgring in the standard traction category with a time of 7 minutes 40 seconds and 10 hundredths, thus dethroning the Honda Civic 10 Type R by 3 seconds. In the spotlight, Mégane R.S. Trophy-R devolves a hood as well as a carbon fiber rear diffuser showing Renault Sport's willingness to play on the weight factor and not the power since it loses 130 kg compared to the Trophy version but retains the same engine block as the latter with a 4 1.8l turbocharged cylinders developing 300 horsepower.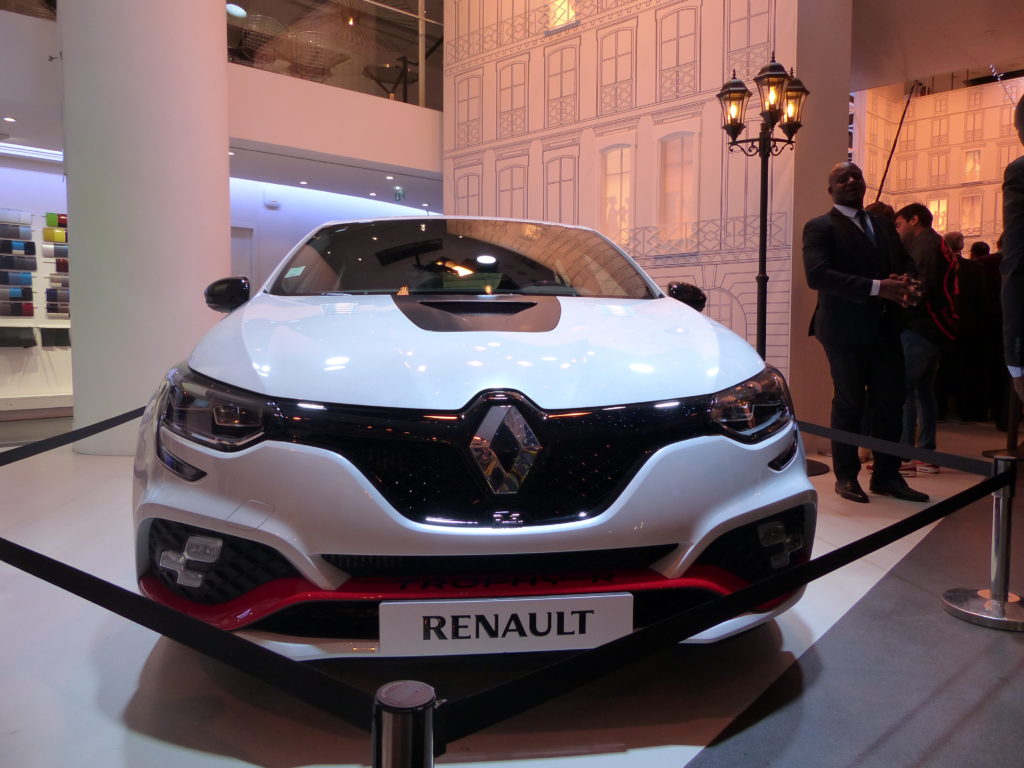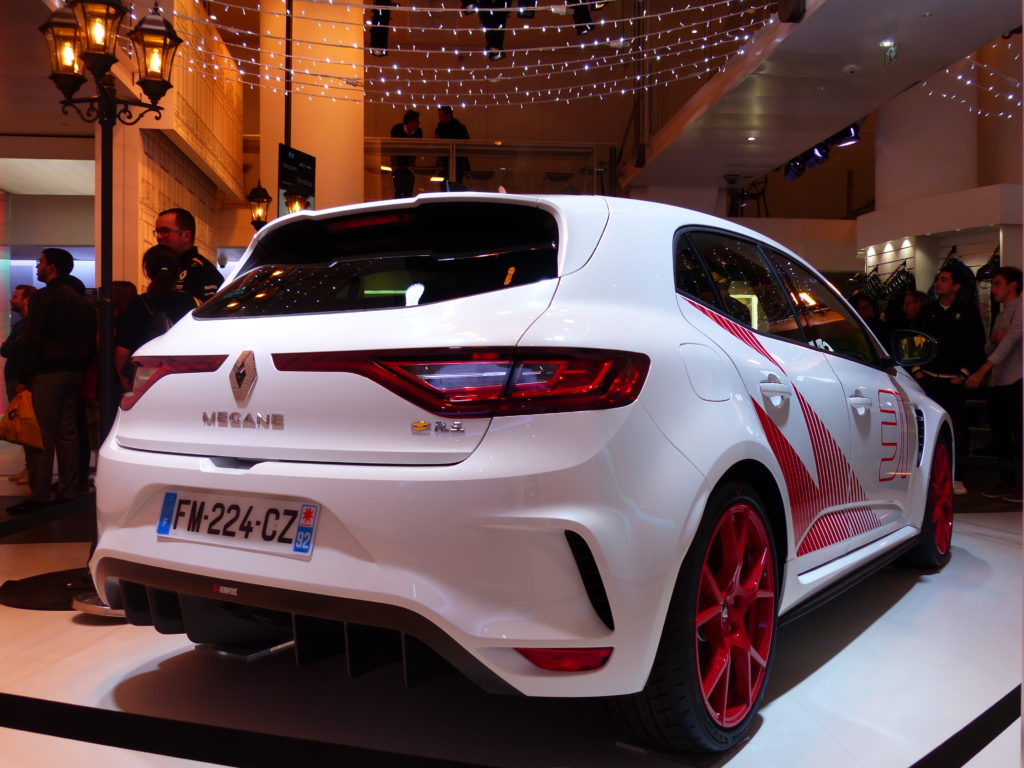 Thank you, Esteban Ocon, and thank you to the Renault F1 Team, Renault Sport and the Atelier Renault on the Champs-Élysées for this impressive and exciting event. Good luck for the 2020 season.